---
UC Gives Princely Welcome to CCM Grad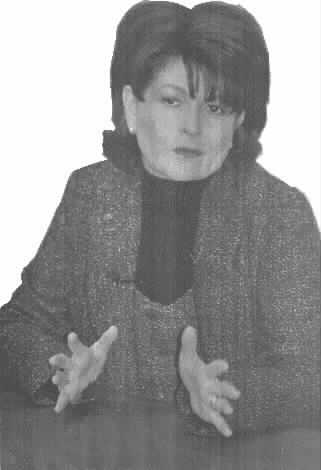 Faith Prince visits Cincinnati to perform in 'The King and I' for Hayley Mills
By Brian Reynolds
News Editor
One of CCM's most successful alumnae returned to Cincinnati last week to strut her stuff in the touring production of The King and I.
Faith Prince, a graduate of the music theater program in UC's College-Conservatory of Music, reprised her role as Anna from Feb. 17-22 while Hayley Mills took a requested vacation.
Prince is no stranger to the role. She recently starred as Anna on Broadway in the current Tony Award-winning revival of The King and I and was more than excited to return to Cincinnati.
There were also no conflicts between Prince and the touring cast while Mills was away; she played the role with this cast for a stint in Pittsburgh.
Prince attended CCM from 1975-1979, in the relatively-new music theater program. Since her graduation, she has made her mark on the stage and on both the big and small screens. Prince's film appearances include My Father the Hero, Dave, The Last Dragon and Big Bully. She was a regular in the HBO children's series Encyclopedia and co-starred in the CBS/Warner Bros. comedy series, High Society.
Prince has devoted even more time to her passion, stage performances. She originated the role of Trina in Falsettoland, performed in Jerome Robbins' Broadway, and received the Tony Award, among several other honors, for her revival performance of Miss Adelaide in Guys and Dolls.
Never in her wildest dreams did Prince imagine she would play Anna in New York. Much of her auditioning success she attributes to CCM.
"I don't think if I hadn't had that type of confidence," according to Prince, "I wouldn't have gotten as far."
"Mrs. Anna" is not the outgoing, brassy character Prince is most known for playing, but she admires Anna's strength of character, and sees a lot of similarity in Anna and Adelaide.
In fact, Prince sung "Something Wonderful," a song from The King and I, for her Guys and Dolls audition.
Although Prince doesn't have personal experiences with other conservatories around the nation,
CCM's reputation precedes itself. She knows the training she received was top-notch "by the students that I know have come out of there." They are found throughout the entertainment industry.
At CCM Prince learned how to market herself, how to prepare material and how to take the pressure of being grilled intensely. (At CCM, students must appear before "boards" every two years, to ensure they are making progress in their course of study.)
One of the most important skills Prince gained from CCM is how to audition effectively. She advises students to "make sure your material is really tailored to your special gifts," and to their personalities.
"I never wanted to be on the cover of TV Guide," said Prince. "(This) kind of fame really costs you." Having a child, according to Prince, really let her know what is important, and she takes advantage of every minute she can be with her son.
Her advice to students is, "the same thing I would say to my son about life." If the students don't have a passion about something, they will fail, because any job in this life is going to be difficult. "I'd let him know where it's at," she said.
"I've never found anything to be as exhilirating as performing in front of an audience for three hours every night", she said.
Fans can currently see Prince as Claudia on the ABC series
---
Home|Biography|News|Credits|Pictures|Sounds|Message Board|Sign Guest Book|View Guest Book|Links